The Australian Prosthodontic Society Inc was established in 1961 by a small group of dentists with an interest in fixed and removable prosthodontics. The Society rapidly grew and now numbers some 400 members Australia wide.
Through the provision of continuing education and the awarding of annual prosthodontic research grants from an established Research Fund, the Australian Prosthodontic Society maintains a significant profile within the dental profession.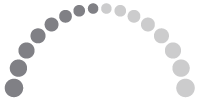 OBJECTIVES
To encourage and maintain the study and clinical advancement of prosthodontics,

To support, protect and advance the profession of dentistry as it relates to prosthodontics,

To establish high professional and clinical standards in the practice of prosthodontics, and

To fund the research of prosthodontics.