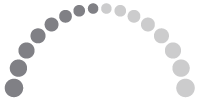 EVENTS IN VICTORIA
Next Victorian meeting…
Dr Mile R Cone
So easy, a prosthodontist can do it: Everyday tips & tricks in the creation, delivery and maintenance of fake teeth for real people.
Tuesday 6 June 2023 @ 6.30pm.
University House at the Woodard
Level 10; Melbourne Law School
185 Pelham Street. Carlton
Collaboration with Straumann and GC Dental.
More information: Dr Rob Burnett burnett.rj@gmail.com
Future meetings in Victoria…
Managing discoloured teeth
Tuesday 6 June 2023
More information: Dr Rob Burnett burnett.rj@gmail.com