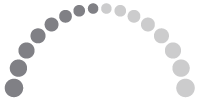 EVENTS IN NEW SOUTH WALES
Next meeting in New South Wales…
Dr Christine Premdas-Rogers
Restoration of the endodontically treated tooth – an endodontist's viewpoint.
Wednesday 3 May 2023 @ 6.30pm
View Sydney
17 Blue Street
North Sydney
More information: Dr Christine Wallace Christine.Wallace@health.nsw.gov.au
Future meetings in New South Wales…
Matteo Moro MDT
Diagnostic wax-up and tooth morphology course.
Thursday 4 May 2023 & Friday 5 May 2023
Westmead Education & Conference Centre Darcy Road
Darcy Road
Westmead
Collaboration with Ivoclar and Renfert.
More information: Dr Ghada Soliman dr.ghada_m@hotmail.com